Kenya has been named as the best African country to invest in due to accelerated infrastructure development and a stable political and macroeconomic environment.
Even are you considering investing a good lump some money in the coming year? Great! Universalhunt.com has taken a look at the industries that are performing extremely great in Kenya.
Building and Construction   
The building and construction industry in Kenya has been offering a guaranteed return on investment for the past 5 years. This is due to continual demand for infrastructure and housing that has put contractors and cement makers among the richest in the business community. According to the survey, the total government expenditure on transport infrastructure is predicted to reach more than Ksh248.8 billion by the end of 2015.
This tremendous demand for residential, industrial, and commercial, buildings will maintain driving growth in the property sector and real estate in 2016. Also, the manufacturing and supply of construction materials such as instant components are also likely to give good returns.
Oil & Gas
Oil & Gas industry, especially with the establishment of the commercial viability of oil discovered in Turkana. The survey shows the main sources of energy are electricity, petroleum, and fuel which account for 10%, 21%, and 70% of use, respectively. The fall in global oil prices increased the uptake of cooking gas, diesel, and petrol.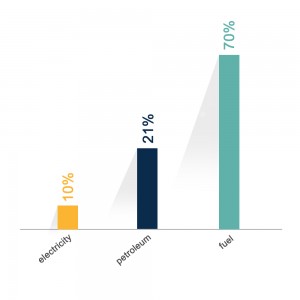 Communications & Information Technology
Communications & Information Technology is another sector that promises good investment returns. According to our survey, a growth rate of 14% was recorded in the year 2014, which was associated to increased usage of data and voice services. The other indicator is the world's biggest technology companies including, Google, Microsoft, Oracle, IBM, Cisco, etc have set regional offices in Kenya.
Got an idea now where to invest? Then what are you waiting for? Start networking with people already in Kenya to help you make an informed decision through Universalhunt.com, the leading player in global professional networking and career platform.