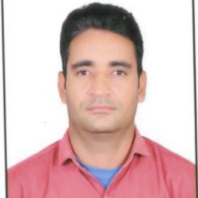 Naushad Ali
MEP, engineer, Like Plumbing, fire fighting,Electrical,DG sets,UPS system, Team management, planning
Pune,Maharashtra,India | Facility Management
Connect
Profile
Experienced Manager with a demonstrated history of working in the real estate industry. Skilled in Building Maintenance, Project Engineering, Team Building, Plumbing Fixtures, and Mechanical, Electrical, and Plumbing (MEP). Strong operations professional with a BE Mechanical focused in MEP from PIET Dehli.
View Naushad's full profile. It's free!
1 million+ other people are on Universalhunt. Search and connect with the potential people across countries. Invite them to your network, send messages and share opportunities.
---
View Naushad's full profile