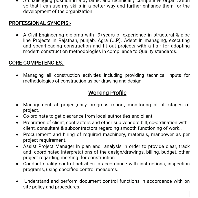 Kumar Gaurav Sharma
civil engineer senior at shapoorji pallonji and company pvt. ltd.
Allahabad,Uttar Pradesh,India | Engineering / Infrastructure / Construction / EPC
Connect
View Kumar Gaurav's full profile. It's free!
1 million+ other people are on Universalhunt. Search and connect with the potential people across countries. Invite them to your network, send messages and share opportunities.
---
View Kumar Gaurav's full profile