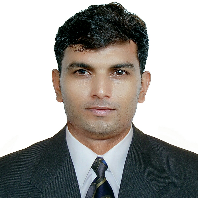 Vishal Patel
MSW & HRD With Dynamic, competent and result-oriented professional with 5.6 yrs experience as a Manager HR & Admin in corporate mainly Cable/Wires / Pharma Industry.
Ahmedabad,Gujarat,India | Pharma / Biotech / Life Science
Connect
View Vishal's full profile. It's free!
1 million+ other people are on Universalhunt. Search and connect with the potential people across countries. Invite them to your network, send messages and share opportunities.
---
View Vishal's full profile