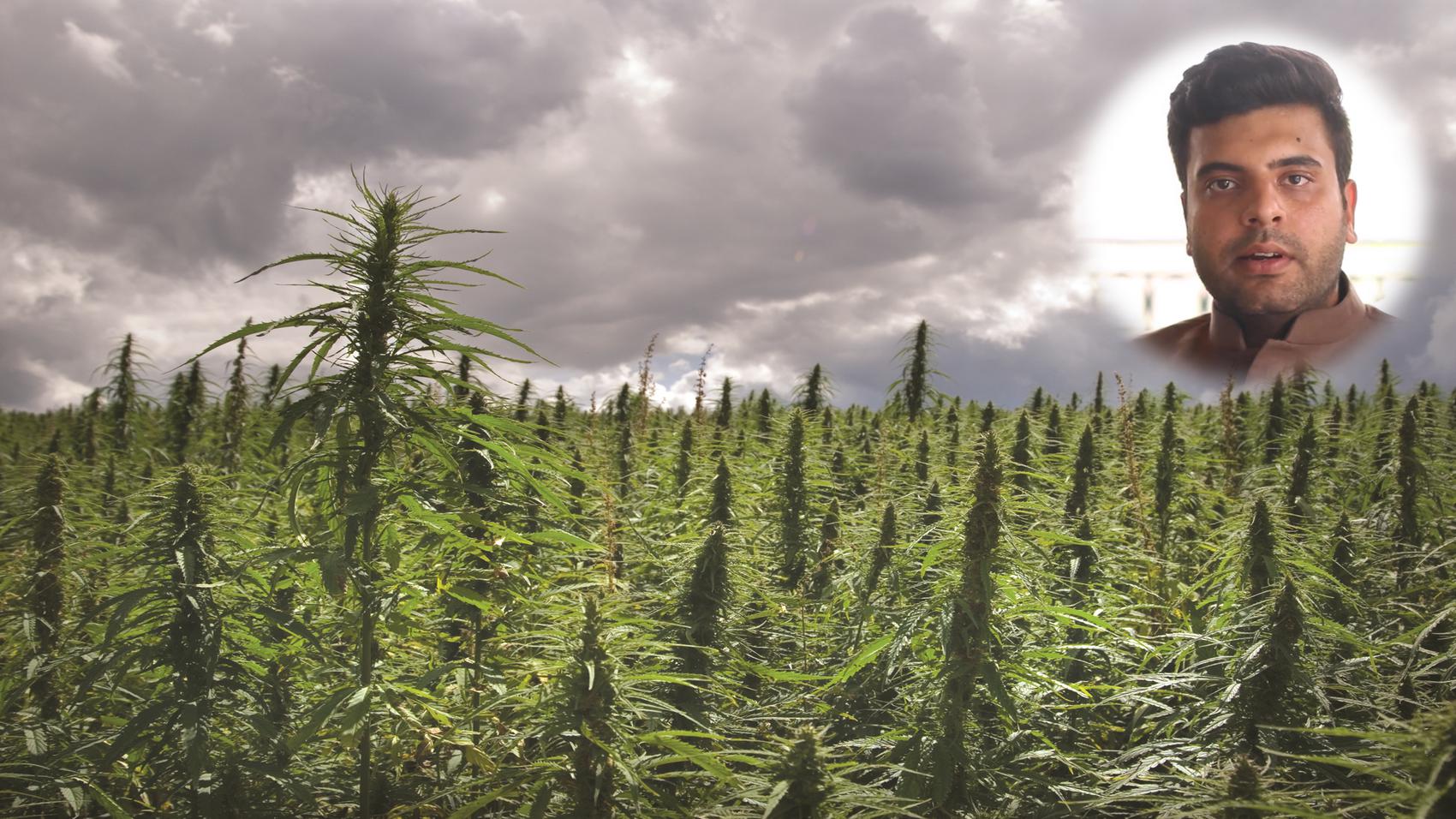 I think Hemp Farming is a great Career option. For me understanding Why I want to choose a Career in Hemp Farming is phenomenally more important than figuring out How to get into Hemp Farming. My research about a 
Career in Hemp Farming
 became a lot more meaningful when I found: https://www.lifepage.in/career/20170607-0001/Others/Agriculture/Career-in-Hemp-Farming/english 
Dilsher Singh Dhaliwal's outlook!
Dilsher Singh Dhaliwal has 6 years & 9 months of professional experience in Hemp Farming. Dilsher Singh Dhaliwal has worked in Hemp Farming as Director in Everest Eco Hemp. In Dilsher Singh Dhaliwal's own words, this is how Dilsher Singh Dhaliwal got into Hemp Farming: 
"I went to Sanskriti School and then finally passed out of British School, New Delhi where I took the IB board in order to go abroad. After that I went to the University of Richmond where I majored in International Economics and International Business and did a minor in Italian."
 Dilsher Singh Dhaliwal has a 
profile in Resume 2.0
 format on: https://www.lifepage.in/page/dilshersinghdhaliwal 
Career Video on Hemp Farming
In a video, Dilsher Singh Dhaliwal has talked about various aspects of a Career in Hemp Farming. Dilsher Singh Dhaliwal started by explaining Hemp Farming as: 
"Hemp Farming is not growing Marijuana. Hemp and Marijuana come from the same plant called Cannabis but are 2 very different things. Hemp is the sister plant of Marijuana which has a lot of uses but no drug content."
 The video was an engaging disposition.
In this video Education was discussed as theoretical topics needed to excel at Hemp Farming, and not as Qualifications needed to enter Hemp Farming. Dilsher Singh Dhaliwal touches upon these in the Education section of the Video:


Finance


Meteorology


Farming Techniques


Agriculture Supply Chain


Conceptual Knowledge


Operations


Local Business Laws


Soil Types


Anyone aspiring for this Career needs to understand that Skill development is crucial for success.
Dilsher Singh Dhaliwal then explains why these Skills are essential for a Career in Hemp Farming:


Communication


Use of Machinery


Innovation


Creativity


Recruitment


Networking


Crisis Management


Manpower Management


There are great positives of this Career.
Dilsher Singh Dhaliwal believes that the following are some of the Positives of a Career in Hemp Farming:


Job Satisfaction


Giving Back to Society


Being Different


Dynamic Work Environment


Travelling


Challenges define a Career as much as the Positives of the same.
And, Dilsher Singh Dhaliwal believes that one needs to prepare for following Challenges of a Career in Hemp Farming:


Difference between Hemp and Marijuana


Networking


Interpreting the Laws


Lobbing for Govt. Policies


Getting Land for Farming


Standardization


In the final section of the video Dilsher Singh Dhaliwal talks about How a day goes in a Career in Hemp Farming. This video is by far the best video on a Career in Hemp Farming, that I have ever come across. To see the full Talk, one needs to install the LifePage Career Talks App. Here is a direct deep link of the Video: https://lifepage.app.link/20170607-0001
Career Counseling 2.0
This video on a Career in Hemp Farming opened my eyes to a completely new perspective and got me interested in LifePage. LifePage is 
Career Counseling 2.0
 - while most platforms continue to use age old psychometric tests to identify hidden skills and interests of individuals. LifePage has turned the tables completely with an Awareness based approach. Read about them on: https://www.lifepage.in 
Similar Career Talks on LifePage
I continued with my research on LifePage and thoroughly studied these links to gain more perspective:
---
Information about other Careers
There are innumerable Career options in the world and these are definitely worth exploring:
---
Interesting LifePage Articles